Improve Your Sex Life in 2014 - SECOND PART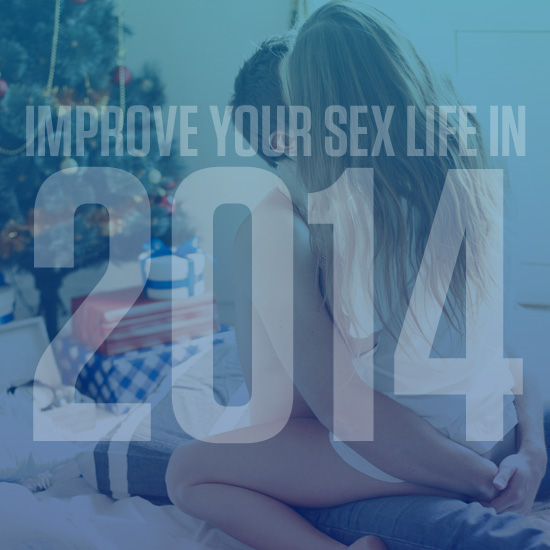 Have the best sex of your life this year by crossing these 7 experiences off your lust list
Every year your resolutions sound the same: Save more money. Lose some weight. Lay off the booze. See your buds more. And while all of those are admirable goals, why not make a resolution that benefits your body and your relationship? In fact, in 2014, why not pledge to have the best sex of your life?

We think you should. And we're here to help. That's why we've scoured the latest research and phoned the leading experts to create a list that's guaranteed to bring you more pleasure in the New Year. From spanking to role-play, you're only seven steps away from a happier, healthier sex life.
Watch porn together
Porn doesn't have to be your dirty little secret. Sixty nine—yes, really, 69—percent of women said they'd be open to watching porn with their partner if he initiated the conversation, according to a new survey from Good in Bed, Men's Health, and Women's Health. Kickstart the conversation by saying, "I'm happy with our sex life, but let's try this once. It's something we can enjoy together," suggests Debby Herbenick, Ph.D., the Men's Health Sex Professor.
Discover her deepest desires
Turn her fantasies into reality by asking her a couple of not-so-innocent questions—like what she thinks about while she masturbates, says Morse. Or, ask if there's anything she's always wanted to try in bed, but was too embarrassed to admit. By asking directly, you're more likely to get an honest answer. And if you share your desires first, it takes the pressure to reciprocate off her shoulders, says Morse.
Bring her friend to bed
Sorry man, we're not talking about her hot coworker. We're talking about the one in her nightstand—her vibrator. Already feeling outgunned? Don't. A woman will never love a sex toy the same way she loves a man. Plus, research shows that 67 percent of women are dying to explore these uncharted territories with you. So make her buzzing buddy an ally—not enemy. Check out these three awesome sex toys every couple should try.
(menshealth.com, Madeline Haller)